Hitachi's New Residential Air Conditioner Wins Red Dot Design Award Design and Utility Come Together in The Award-winning airHome400
Jun. 16, 2022
Residential Air Conditioning
Europe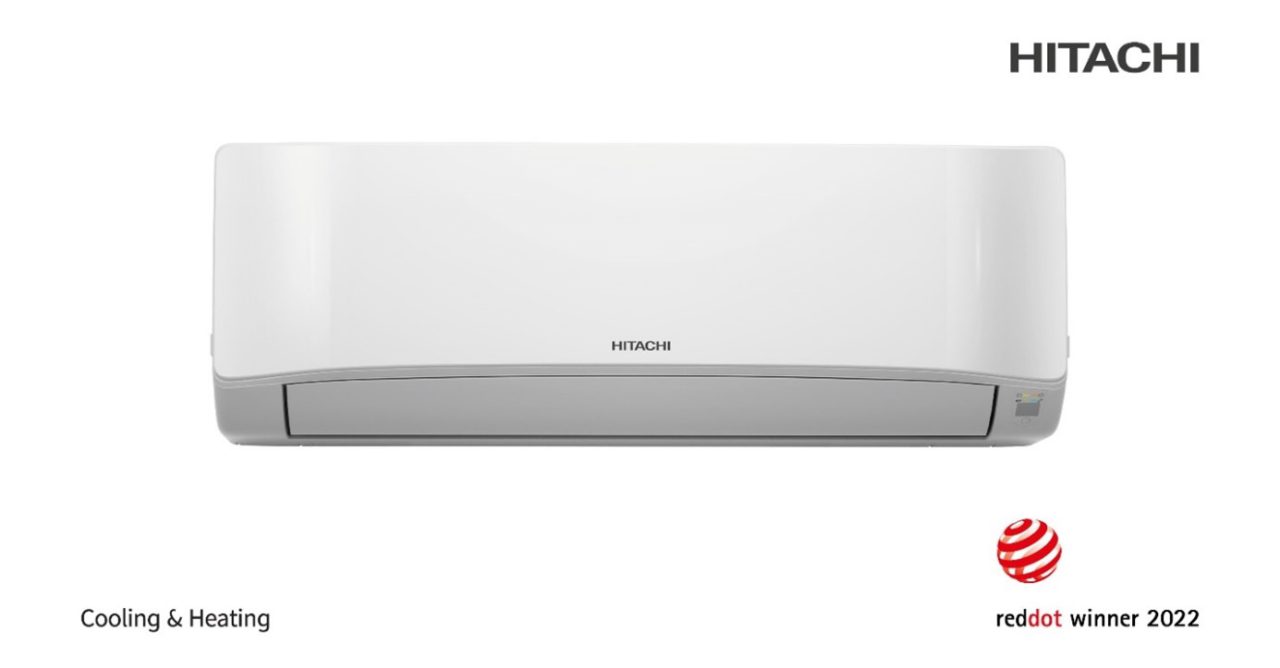 Tokyo, Japan (June 16, 2022)– Johnson Controls-Hitachi Air Conditioning wins the Red Dot Award: Product Design 2022. The Red Dot Design Award is a German international design award for product, brand, and communication designs and concepts. Among the winning products, airHome400 is designed to meet the air conditioning aesthetic and utility needs of a wide range of consumers and multiple markets.
The Red Dot Design Award is a prestigious design industry award that continues to recognize the best brands and creative works of the years and set awarded winners apart from their competitors, and the airHome400 wins the product design award signifying Johnson Controls-Hitachi Air Conditioning's top industry quality and eye for aesthetic. airHome's design accommodates the needs of consumers spanning over multiple global markets with its intuitive features that automatically adjusts operation for energy efficiency, its clean design that seamlessly blends into any living spaces, and its easy maintenance.
The HVAC market is increasingly seeing smart systems integrated into products, and airHome meets this lasting trend with its smart features. airCloud Home is the smartphone dedicated app helping users connect with their airHome unit even while away from home, giving them the ability to set their room's preferred temperature by the time they return. Coupled with aesthetic intuitive design, airHome strives to be the contemporary product of the global market ideal for any user and living space.
"We are very excited to be receiving the Red Dot Award for the airHome400 this year. This product represents the first of many digitally connected products in our residential business that bridges user-centric values, and visual brand experiences. Through humanized technologies, the idea has been about creating a design that is non-intrusive to the living environment, while intuitive to use and can be effortlessly maintained. With the promise of 'Silent Comfort,' the concept of airHome is an air conditioner for people that can focus on living in harmony. Over the next few years, we plan to introduce various grades of the airHome series. We hope you will look forward to seeing the designs of these models as well."
– Lawrence Chu, Global Director of Design
For more information, please visit:
https://www.hitachiaircon.com/ranges/air-conditioning/airhome-400?utm_source=jch-website&utm_medium=organic&utm_content=simple-link&utm_term=jch-news-airhome400-red-dot-design-award-2022
About Johnson Controls-Hitachi Air Conditioning:
Johnson Controls-Hitachi Air Conditioning is a global air conditioning manufacturer established in October 2015 as a joint venture between Johnson Controls and Hitachi Appliances, Inc. (now Hitachi Global Life Solutions, Inc.) Approximately 15,000 employees have offered high-quality residential and commercial products, services, and solutions to our customers. We have released the most diverse HVAC products in the global market including ductless solutions, chillers and residential air conditioning solutions that exceed customer expectations at all times.

About Red Dot Design Award:
With a history spanning over 50 years, the Red Dot Design Award is a German international design award for product, brand, and communication designs and concepts. Competition for each category is conducted every year and all products, designs concepts, and communication projects are evaluated by the Red Dot Jury who are established professionals, designers, and professors of their industries.
For more information, please visit the official Red Dot website below:
https://www.red-dot.org/